Welcome to our Media library
Access a range of clinical educational content, to all the clinical content available about for both macula and peripheral treatments, including: clinical articles, clinical videos, treatment guidelines…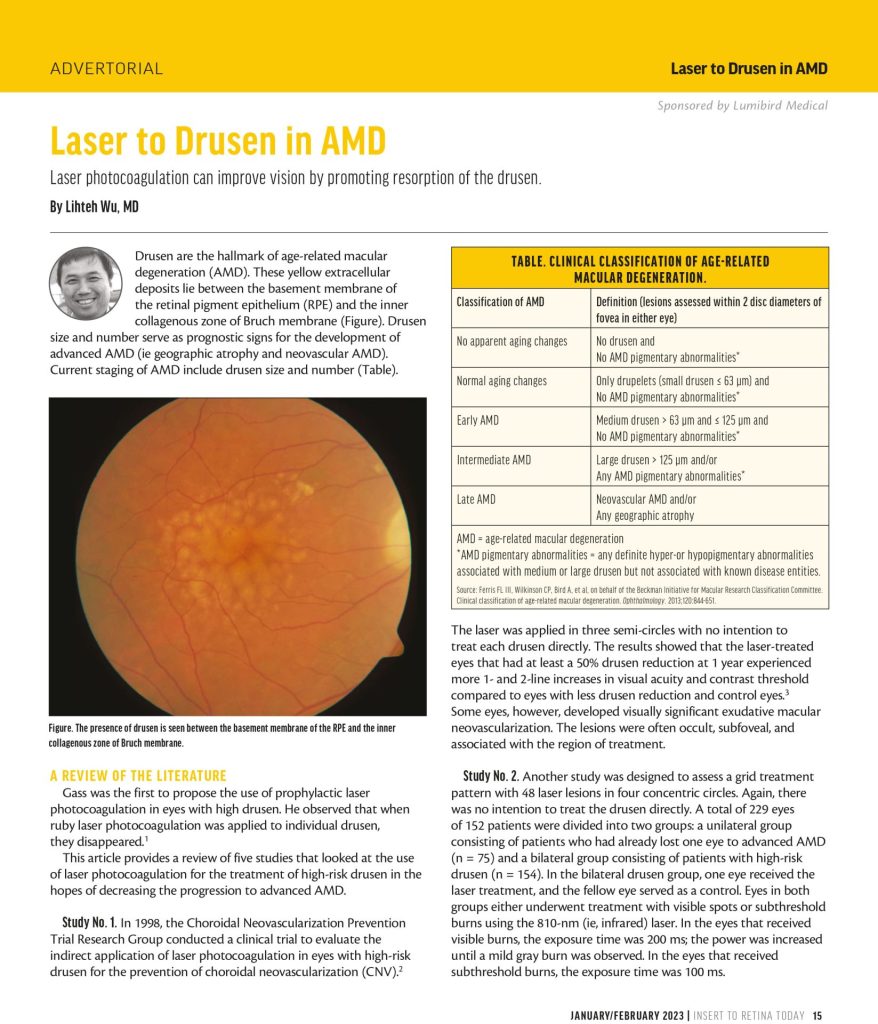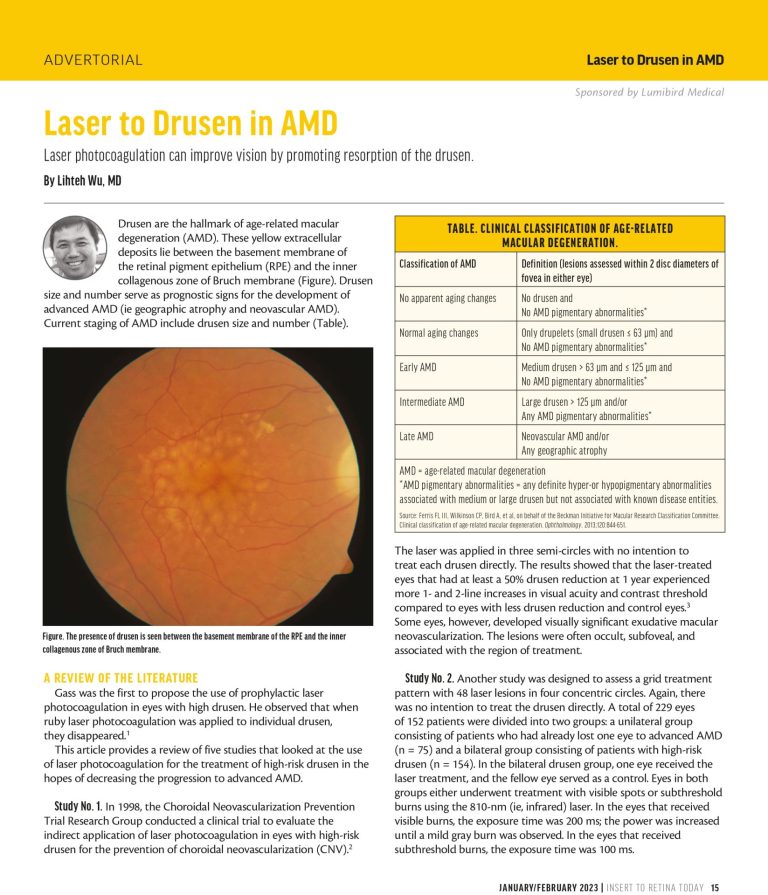 Laser photocoagulation can improve vision by promoting resorption of the drusen.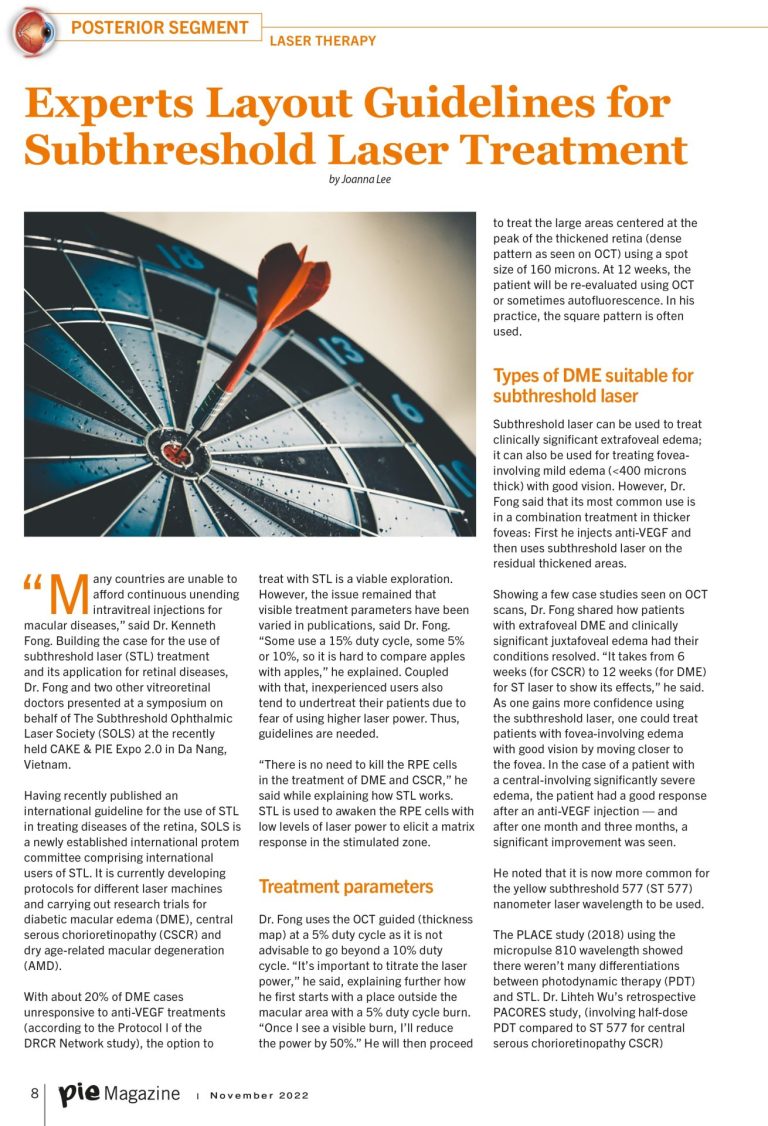 Experts Layout Guidelines for Subthreshold Laser Treatment
Many countries are unable to afford continuous unending intravitreal injections for macular diseases," said Dr. Kenneth Fong. Building the case for the use of subthreshold laser (STL) treatment and its application for retinal diseases, Dr. Fong and two other vitreoretinal doctors presented at a symposium on behalf of The Subthreshold Ophthalmic Laser Society (SOLS) at the recently held CAKE & PIE Expo 2.0 in Da Nang, Vietnam.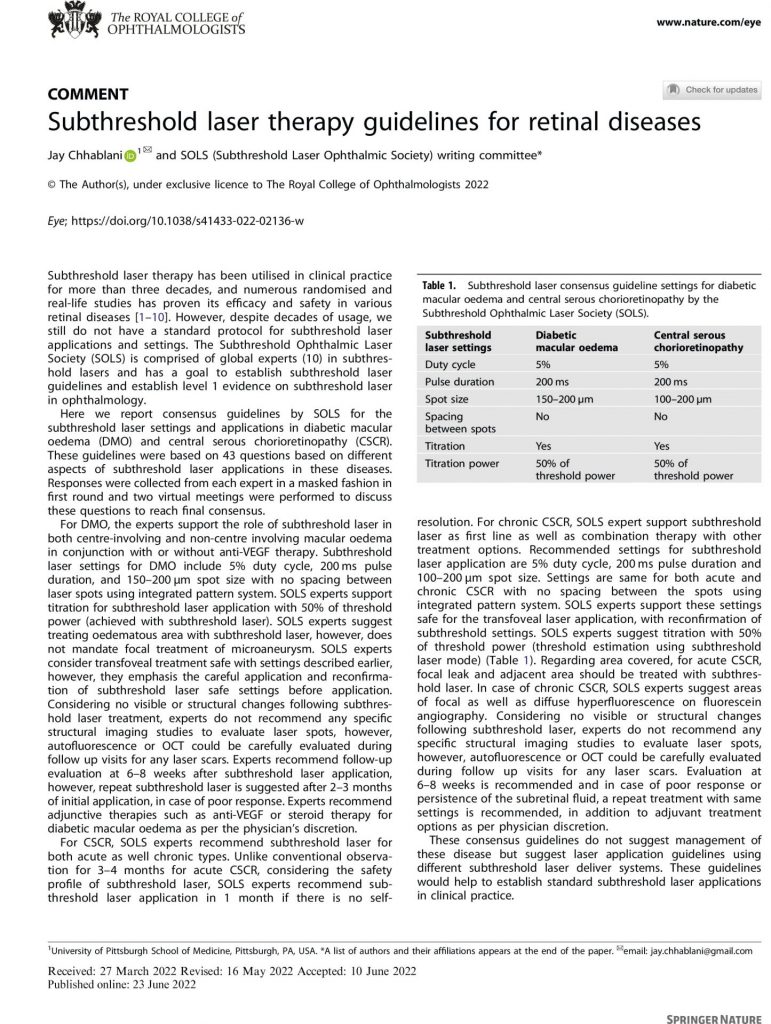 Subthreshold laser therapy guidelines for retinal diseases
Subthreshold laser therapy has been utilised in clinical practice for more than three decades, and numerous randomised and real-life studies has proven its efficacy and safety in various retinal diseases. However, despite decades of usage, we still do not have a standard protocol for subthreshold laser applications and settings.
Subthreshold laser: a new hope for macular degeneration?
Dr Lihteh Wu presents why Subthreshold laser can be consider as a new hope for macular degeneration.
Best practices in subthreshold laser treatment, which laser should be used and how?
Dr Kenneth Fong presents best practices in subthreshold laser treatment to easily understand which laser should be used and how.
Central Serous Chorioretinopathy: effectiveness and safety without verteporfin?
During 2022 EURETINA congress, Dr Alejandro Filloy explains how to treat CSC safely and effectively without verteporfin.