Welcome to our Media library
Access a range of clinical educational content, to all the clinical content available about for both macula and peripheral treatments, including: clinical articles, clinical videos, treatment guidelines…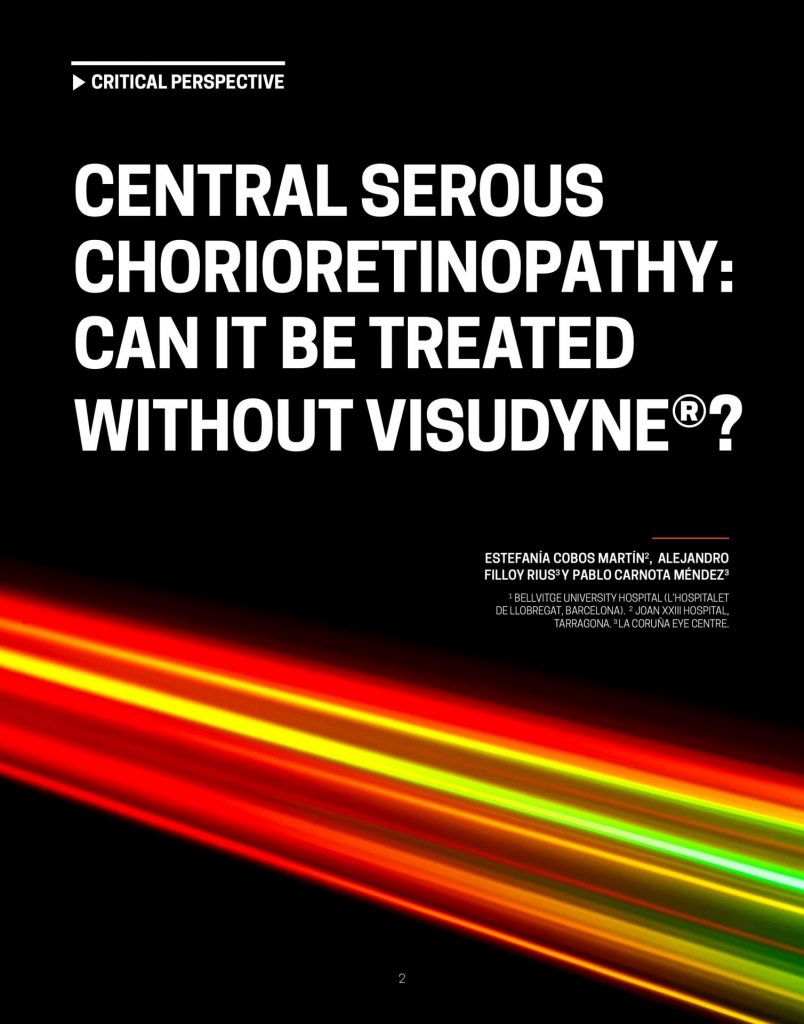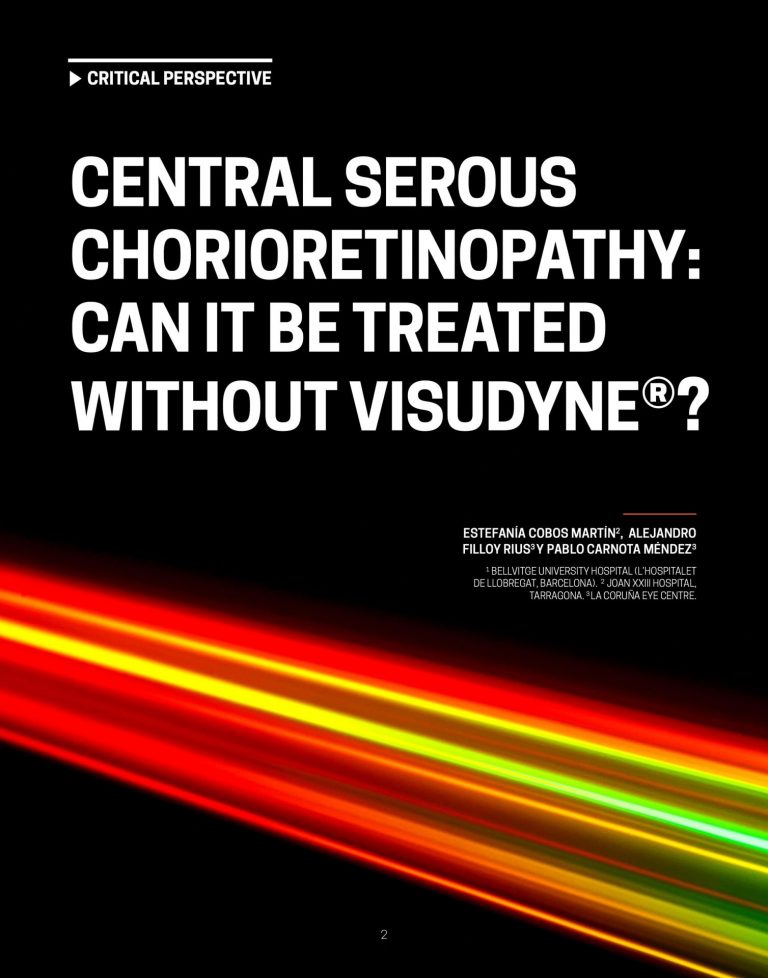 Central Serous Chorioretinopathy: Can it be treated without Visudyne?
Given the difficulty of obtaining verteporfin for chronic CSCR, it is worth considering subthreshold laser therapy as an alternative given its comparable efficacy and practical advantages. We know that the prognosis for this disease depends on the level of disease progression, so a therapeutic option that allows for an undelayed treatment is extremely interesting.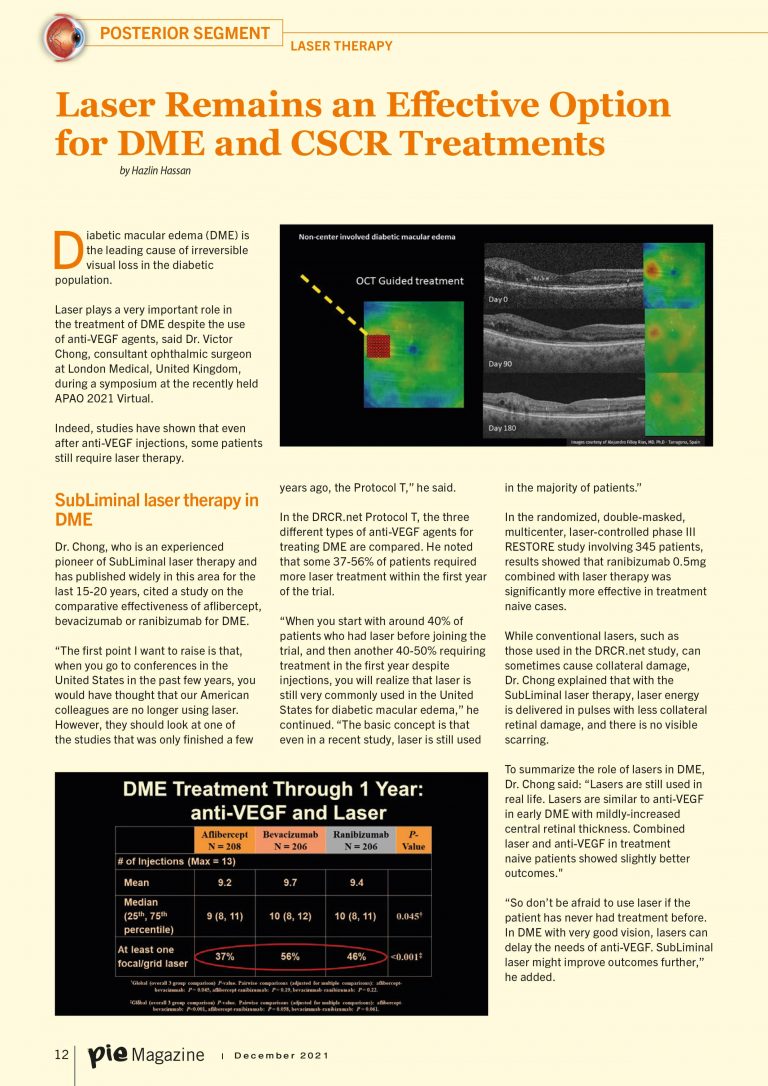 Laser Remains an Effective Option for DME and CSCR Treatments
Diabetic macular edema (DME) is the leading cause of irreversible visual loss in the diabetic population. Laser plays a very important role in the treatment of DME despite the use of anti-VEGF agents, said Dr. Victor Chong, consultant ophthalmic surgeon at London Medical, United Kingdom, during a symposium at the recently held APAO 2021 Virtual.
SubLiminal Laser Therapy: Concept and reasons
Dr Kenneth FONG presents SubLiminal Laser Therapy for macula diseases through the concepts and reasons, during APAO 2021
Macular Laser photocoagulation: Still relevant in 2021?
During the EURETINA symposium, Dr Victor Chong explains his ideas on Macular Laser Photocoagulation wondering if it is still relevant in 2021.
Anti-VEGF vs Laser for PDR, a changing treatment paradigm?
Dr Lihteh Wu talks about the controversies in laser treatment in 2021 during the EURETINA symposium.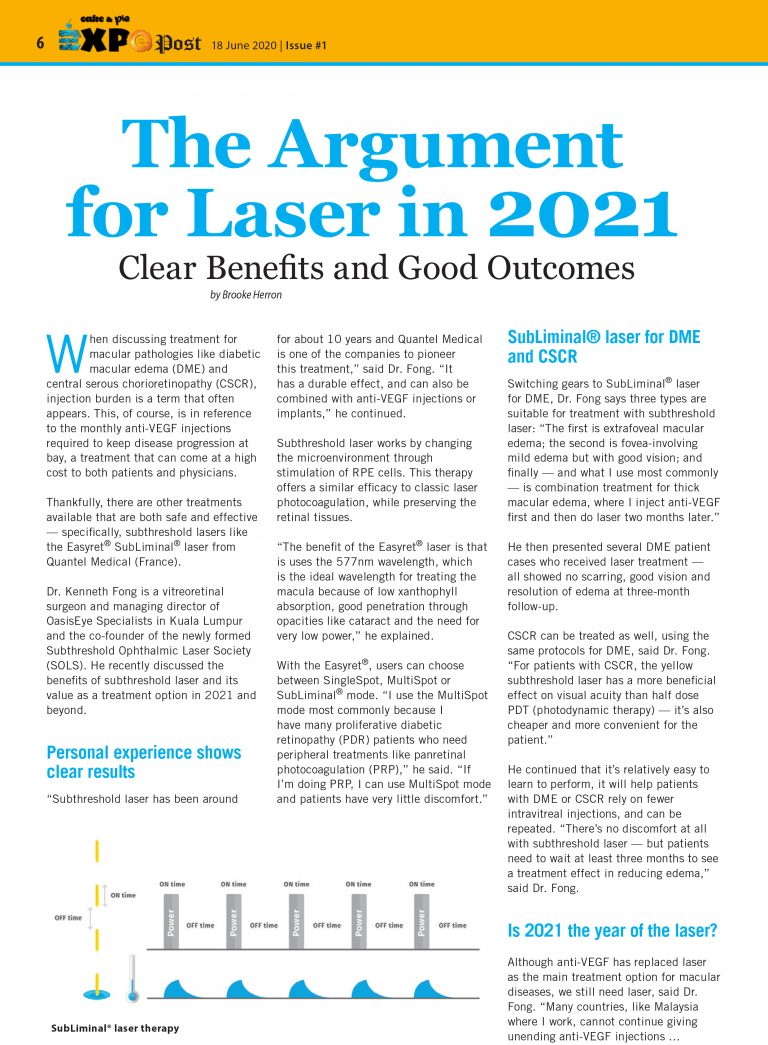 The Argument for Laser in 2021
When discussing treatment for macular pathologies like diabetic macular edema (DME) and central serous chorioretinopathy (CSCR), injection burden is a term that often appears.